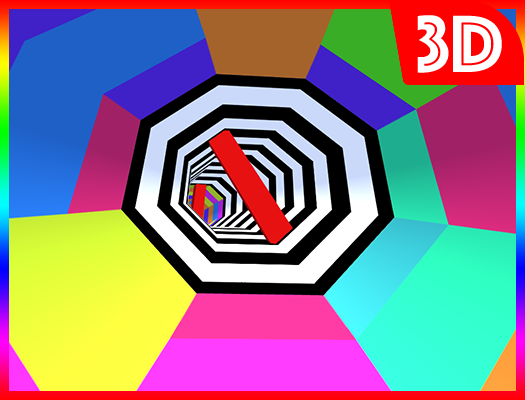 Color Tunnel
Color Tunnel
The goal of the Color Tunnel game is to go through the multicolored tunnel as quickly as possible while avoiding all obstacles in your way. The game takes you through many different levels, each of which presents increasingly difficult challenges as you go on. To see the position of the impending obstacle, you need to have very good agility and accuracy, then you need to immediately shift your position away from it. Keep your focus, and you'll break your previous best! 1. A gameplay that will make your heart skip a beat and test your mettle. If you like colorful games, try our Color Hockey now!
How To Play
To control, use the left and right arrow keys or the A and D keys.

Once you have been defeated, press SPACEBAR to pause the game and play it again.