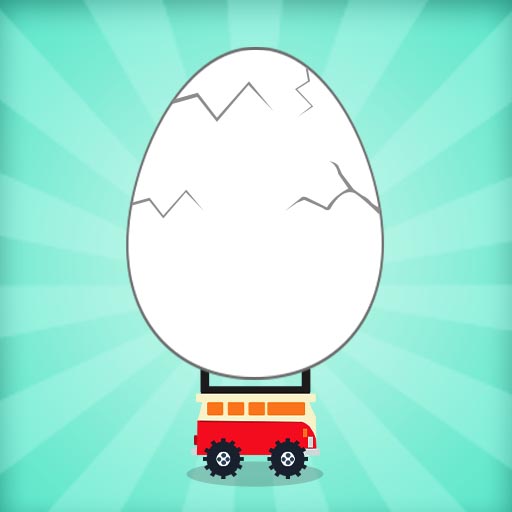 Eggy Car
Eggy Car
In Eggy Car, the player must drive through rough terrain while transporting eggs and the first priority is to avoid crashing into the eggs. You have to overcome challenging ramps while maintaining a safe distance and speed to avoid losing the egg. Moreover, while moving, you will be asked to pick up coins to level up. Try your best to keep cool and collect so that the egg can go farthest. The Eggy Car game is like a high-stakes, high-speed car race that requires a lot of concentration and expertise. To win, you have to aim for the farthest egg.
How To Play
You can use the right arrow key to speed up and the left arrow key to slow down if you are using it on a computer.

Please control the vehicle carefully, maintain a safe distance so as not to break the eggs, and drive fluently. The game will be over and you will have to start over if the egg is cracked.