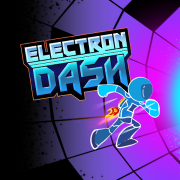 Electron Dash
Electron Dash
Helping a running man collect as many hearts as possible on his way to the finish line is your ultimate goal in Electron Dash. In this timed competition, your score increases the longer you lead. To get the highest score possible, you should run as far as possible. Always watch out for laser beams, falling masonry and hidden tunnels. In case you collide with a laser beam or a hole, you will immediately slide the level. To get rid of them, you have to make a leap.
Get as many hearts as you can if you want more lives. Always keep in mind that you should strive to win or advance as much as possible. Look for the same excitement in other Cat Runner games.
How To Play
To move and jump use the "WASD" or "Arrow Keys" keys.