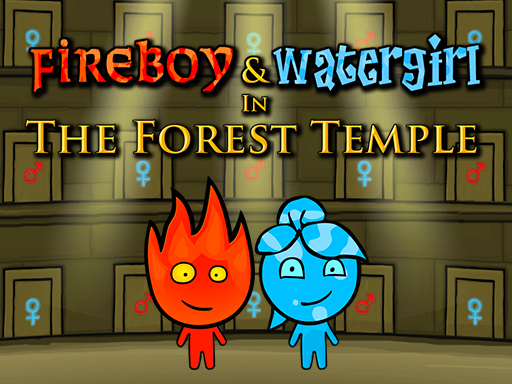 Fireboy and Watergirl 1 Forest Temple
Fireboy and Watergirl 1 Forest Temple
In the Fireboy and Watergirl video game series, Fireboy and Watergirl 1 Forest Temple is the first cooperative platform game in the series. You control the characters Fireboy and Watergirl as you navigate them through various difficult challenges as you make your way through all 32 levels of the Forest Temple in this adventure.
Different from the game Fireboy & Watergirl 6: Fairy Tales, Forest Temple is most enjoyable when played side-by-side with an additional player. You and a friend take turns controlling each character independently. To complete each level using these characters, you will need to overcome a variety of obstacles, including traps and tricky situations, collect gems, and reach the end of the level. degree.
How To Play
Move Fireboy with the left and right arrow keys; Up arrow key is used to jump.

Watergirl moves are indicated by the letter A, while the up arrow key represents a jump.