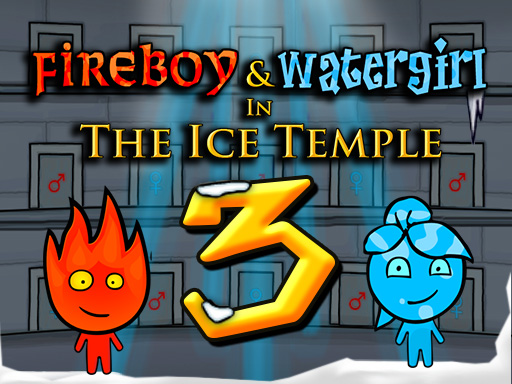 Fireboy and Watergirl 3 Ice Temple
Fireboy and Watergirl 3 Ice Temple
As you play Fireboy and Watergirl 3 Ice Temple, you'll have to brave the icy caverns of the temple and solve a variety of tricky puzzles. Cooperate for optimal outcomes! There are 36 levels, and they steadily increase in difficulty from one to the next. Fireboy and Watergirl are having a blast and staying "cool" as they make their way through the Ice Temple. A lot of risky business goes on within the walls of the Ice Temple. Several challenges must be met before these courageous men can make it to the exit in one piece. You can swap between Fireboy and Watergirl as needed, but be wary; Fireboy shouldn't come into contact with water, and vice versa for Watergirl. Apply your understanding of water and fire to overcome every obstacle. To make it through the many parts of each level, you'll need to rely on the unique skills of both of these characters. Because of the ice, you'll need to plan ahead on how to walk safely on slick surfaces.
How To Play
The WASD keys and the arrow keys are used for movement.
In the settings menu, you'll find choices for customizing the controls for mobile use.