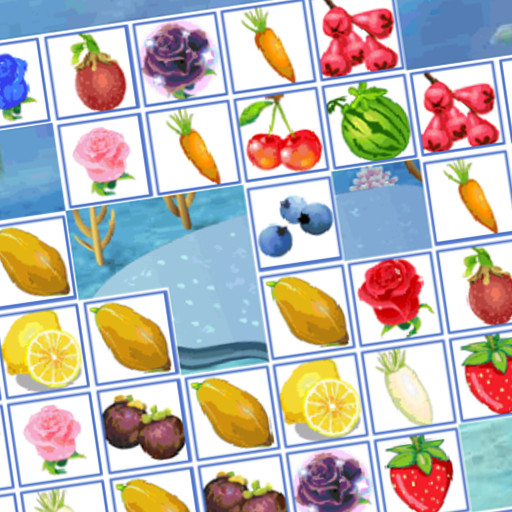 Fruit Connect
Fruit Connect
To win the puzzle game Fruit Connect, you must find and remove pairs of identical tiles from the board before time runs out. No more than two ninety-degree turns are allowed in the line joining the cells.
But it takes more than just a touch to make the pairs work. The touch requirement for removing a cell from the board is met if the space between the two cells can be traversed by a line creating no more than two perpendicular twists. If two identical cells are adjacent to one another, however, the rule does not apply. Given this circumstance, the line cannot be seen. We have a number of additional fun games in our library, including Beaver Weaver.
How To Play
More mushroom, vegetable, and fruit boxes become available as you advance through the game's levels. It's not just left and right that the tiles can slide in later stages; up and down are possible as well.