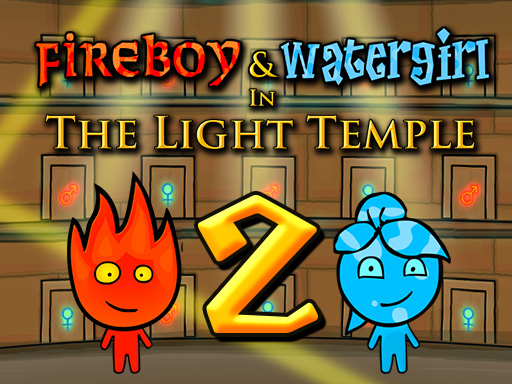 Fireboy and Watergirl 2 Light Temple
Fireboy and Watergirl 2 Light Temple
The Fireboy and Watergirl series continues with Fireboy and Watergirl 2: Light Temple, a co-op video game focused on the platforming genre. You'll need to make use of light and reflection to solve puzzles in this adventure. There are a total of forty levels for you to pass!
To win each challenging situation, use your knowledge of water, fire and how to work together. You'll need to rely on the specific abilities of both of these characters to progress through the different parts of each level. This new version of the game has up to 40 huge levels, the player will need to overcome even more difficult obstacles than the previous version. You should play Fireboy and Watergirl 2: Forest Temple with a friend to get the most out of the game. Join games from the series like Fireboy and Watergirl 3 Ice Temple to hone your skills.
How To Play
You can control Fireboy with arrow keys.

To control Watergirl, use the WASD keys.