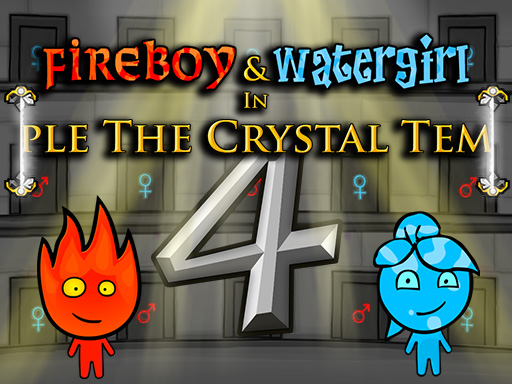 Fireboy and Watergirl 4 Crystal Temple
Fireboy and Watergirl 4 Crystal Temple
In the game Fireboy and Watergirl 4 Crystal Temple, follow the adventures of Fireboy and Watergirl as they make their way through the Crystal Temple! Move quickly from side to side through teleportation. Excellent completion of all difficulty levels. Watch out for any potential hazards and pay attention to the colors of the teleporters. You need to be careful when switching between Fireboy and Watergirl because Watergirl can't touch fire, Fireboy can't touch water. Join the game Fireboy and Watergirl 3 Ice Temple of the same genre to practice more skills.
How To Play
Use arrow keys and WASD to move.

Check the options menu to edit the dashboard.