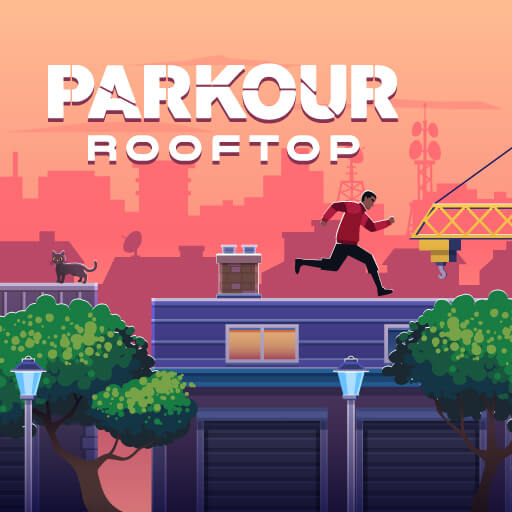 Parkour Rooftop
Parkour Rooftop
In an exciting new spin on the popular parkour activity in the game Parkour Rooftop, players must avoid obstacles as they go from roof to roof. Jump to bridge the gap between rooftops, overcome obstacles that have been placed on your route and set a new record for your score with each new attempt!
The only thing left for you to do is time the jumps while your character handles the running aspect of the game. Your score increases in proportion to the distance you have run. You will move slower and score points at a slower speed if you collide with obstacles. You can turn this to your advantage by slowing down the pace of the game as your character tries to regain speed. If you fall off the building, the game is over, but if you watch an ad for a few minutes, you can revive your character and continue playing from where you left off. See also some of our similar games like Parkour Block 3D.
How To Play
Tap the screen to jump higher.